Risk of Rain 2 tops 650,000 players in first week
Launched March 28 via Steam Early Access.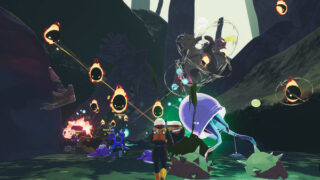 Risk of Rain 2, which launched for PC via Steam Early Access on March 28, has surpassed 650,000 players in its first week, 150,000 of which who had the opportunity to bring in another friend via the "Buy One Get One" launch deal, developer Hopoo Games announced.
"I just wanted to say from the whole team how absolutely floored we are with the reception so far," Hopoo Games co-founder Duncan Drummond said in a blog post. ""I was personally hoping for something to match at least half of the original game: apparently we're doing a LOT better. It's absolutely surreal – thank you all again."
The game's first patch was released on April 3 to address initial community feedback. From here on, the plan is to release more content (characters, stages, bosses and items) and to make sure the game is polished by the time it officially launches. This will include additional game features, platforms, and localization, delivered as a mixture of larger content updates mixed with patches and hotfixes.
Read more about the game here.