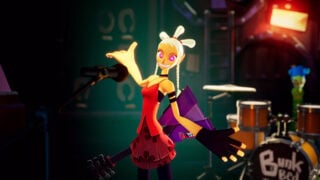 Metronomik has released a new trailer for No Straight Roads titled "Welcome to Vinyl City."
The trailer is a ballad of the game's Vinyl City setting. In No Straight Roads, players control characters Mayday and Zuke, who must take down the EDM empire known as No Straight Roads that has taken over Vinyl City.
No Straight Roads is due out for PlayStation 4 and PC this spring. If you missed it, Gematsu recently interviewed director Wan Hazmer.
Watch the trailer below.