Microsoft E3 2019 press conference set for June 9
E3 2019 episode of Inside Xbox set for June 10.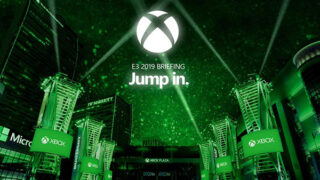 Microsoft will host its annual E3 press conference on June 9 at 1:00 p.m. PT / 4:00 p.m. ET, the company announced. It will be live streamed on YouTube, Twitch, Mixer, Twitter, and Facebook.
On June 10, Microsoft will host "Inside Xbox: Live at E3," which will feature "exclusive announcements, game demos, interviews, giveaways, and more."
E3 2019 will run from June 11 to 13 at the Los Angeles Convention Center.