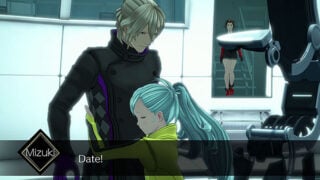 Spike Chunsoft has launched the official English website for AI: The Somnium Files, as well as released a new set of screenshots—mainly English versions of last week's batch detailing the detective adventure game's Somnium Parts.
The website details the game's story and characters, and will be regularly updated with information about the game.
Additionally, the latest YouTube video for A-set, an Internet idol who also appears as a character in AI: The Somnium Files, has also been posted. It is titled, "This Is Your Idol."
AI: The Somnium Files is due out for PlayStation 4, Switch, and PC worldwide on July 25. Read more about the game here, here, and here.
Watch the video below. View the screenshots at the gallery.
English
Japanese