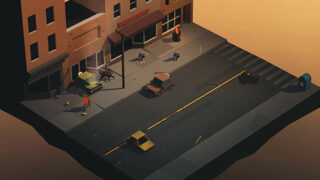 Overland will launch for PlayStation 4, Xbox One, and Switch in addition to its previously announced PC release when it launches this fall, developer Finji announced.
Here is an overview of the game, via its Steam page:
Overland is squad-based survival strategy game with procedurally generated levels set in post-apocalyptic North America. Every random level is full of close calls and hard choices, even though the interface is approachable and easy to learn. Manage fuel supplies, weapons, and other items by making the right choices on the procedural roadmaps. A road trip straight into the heart of the cataclysmic event that changed the Earth forever.
Watch a new trailer below.