Rumor: Disc-less Xbox One due out in May
A console for digital-only and Xbox Game Pass users.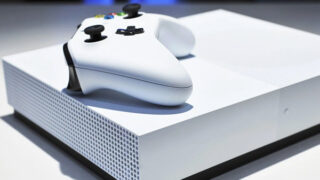 Microsoft will release the previously rumored disc-less Xbox One called Xbox One S All-Digital Edition in early May, according to a Windows Central report.
Reportedly code-named Xbox Maverick internally, pre-orders for the disc-less console are said to be targeting mid-April. Windows Central reports that "it could be a near-global simultaneous launch for almost all existing Xbox markets."
Windows Central also reports whispers of a Fortnite Edition console with a custom design, though it is currently unclear whether it will be a regular Xbox One S, an Xbox One X, or a disc-less console.