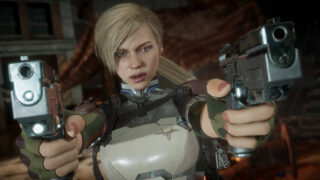 Following today's announcement of Cassie Cage as a playable character in Mortal Kombat 11, publisher Warner Bros. Interactive Entertainment and developer NetherRealm Studios have released a trailer for the fighter.
Here is an overview of Cassie Cage, via Warner Bros. Interactive Entertainment:
The commander of an elite Special Forces unit and daughter of the iconic duo, Sonya Blade and Johnny Cage, Cassie Cage employs her lethal fighting skills to win every battle, with a relentless drive to measure up to her parents' legacy.
Mortal Kombat 11 is due out for PlayStation 4, Xbox One, Switch, and PC on April 23.
Watch the trailer below.