'Inside Final Fantasy IX' developer diary
A 20-minute in-depth look at the classic RPG.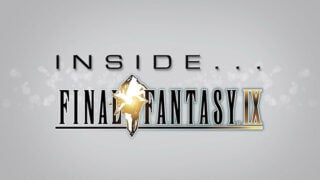 Square Enix has released the first in a new series of developer features called "Inside Final Fantasy."
The first video, titled "Inside Final Fantasy IX," provides an in-depth look at the classic Final Fantasy title, and takes a look at some of the secrets and anecdotes from its development.
The video features interviews with:
Shinji Hashimoto (Producer)
Toshiyuki Itahana (Artist)
Kazuhiko Aoki (Event Designer)
Nobuaki Komoto (Event Planner)
Final Fantasy IX is available now for PlayStation 4, Xbox One, Switch, PC, iOS, Android, and PlayStation 1. Here is an overview of the game, via Square Enix:
Final Fantasy IX tells a grand story of love, war and betrayal in a world of incredible magic and larger-than-life characters. Zidane and the Tantalus Theater Troupe have kidnapped Princess Garnet, the heir of Alexandria, but to their surprise, the princess herself yearned to escape the castle and see the world for herself. Together, they explore the world and encounter new friends and enemies to embark on an adventure unlike any other.
Watch the feature below.