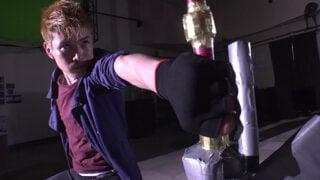 Capcom has released a new trailer for Devil May Cry 5 introducing the game's "pre-vis live-action cutscenes."
Users who purchase the "Deluxe Edition" of Devil May Cry 5 can choose to swap the in-game cinematics with these original pre-vis live action cut scenes to enjoy the game as if it were a Devil May Cry movie.
Devil May Cry 5 is due out for PlayStation 4, Xbox One, and PC on March 8. A demo is available now for PlayStation 4 and Xbox One.
Watch the trailer below.