DayZ for Xbox One launches March 27
New cinematic trailer released.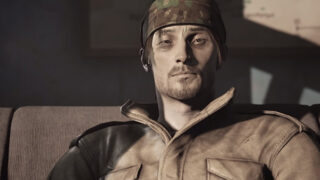 The Xbox One version of DayZ, which first launched via Xbox Game Preivew in August 2018, will fully launch on March 27, developer Bohemia Interactive announced.
Here is an overview of the game, via Bohemia Interactive:
Prowl the streets of Cheranus, crafting your own survival story, in stunning 4K.

Unlike the traditional "zombie," the hostile humanoid A.I. in the DayZ universe are very much alive. They are angry, screaming, filthy, fast A.I. you encounter throughout the Chernarusian countryside and can be killed with shots to the body, rather than just head shots. Don't worry, player character in DayZ are immune to this virus, and will not turn into zombies when bitten.
Watch a cinematic trailer below.