Days Gone pre-launch previews, gameplay, and screenshots
Plenty of new footage of the open-world zombie survival game.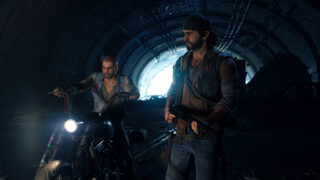 Several outlets went live today with the final hands-on previews of Sony Interactive Entertainment Bend Studio's Days Gone, which include new gameplay and screenshots.
Here are a few of the outlets covering the game today: 4Gamer.net (Japanese), Famitsu (Japanese), Dengeki Online (Japanese), Easy Allies, Eurogamer, Game Informer (2), Gamer.ne.jp (Japanese), GameSpot (2), GAME Watch (Japanese), IGN, Kotaku, PlayStation Access, PlayStation Blog, PlayStation Blog Japan (Japanese), Polygon, Powerup Gaming, Press Start, PushSquare, USgamer.net, VentureBeat (2), and VG247 (2).
Days Gone is due out for PlayStation 4 on April 26.
Watch the footage below. View the screenshots at the gallery.
4Gamer.net
Famitsu
Gamer Snack
IGN
PushSquare