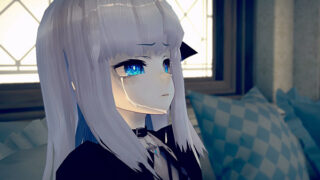 Spike Chunsoft will publish FuRyu action RPG CRYSTAR for PlayStation 4 and PC via Steam on August 27 in North America and Europe, the company announced.
All physical PlayStation 4 and digital copies will include the "Summer Collection Costume" add-on. The "Day One Edition" will include a mini art book, which features a look at the game's world as illustrated by character designers Riuichi and ntny.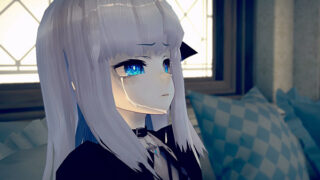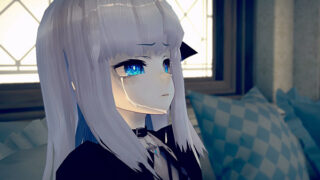 Here is the official fact sheet:
Specifications

Title: CRYSTAR
Release Date: August 27, 2019
Platforms: PlayStation 4, PC (Steam)
Players: One
Genre: Action RPG
Website: Spike Chunsoft, Steam
Rating: Rating Pending
Languages: English text, Japanese and English audio
Developer: FuRyu Corporation / Gemdrops, Inc.

About the Game

For when I weep, then I am strong.

A girl named Rei and Mirai, her little sister, are dragged into the afterworld of Purgatory. To save her sister, Rei signs a contract with the Demons of Purgatory to fight the monsters infesting their world. Rei and her fellow Executors must face their pasts and confront their tears to overcome the Torments and monsters ahead of them. Will Rei save her sister's Soul before it's too late?

About the character designers, Riuichi and ntny

Riuichi: Character designer based in Japan. He specializes in goth-aesthetic themed characters. His CRYSTARcharacter design progress can be seen in this video clip!
ntny: Character designer and 3D model creator. ntny has worked on multiple famous titles before CRYSTAR.

Key Features

Fight through Your Tears in This Action RPG: Combat the Souls of the dead as you explore the afterworld of Purgatory. Play as four different characters and unlock their memories to learn the truth behind their stories and secrets.
Power through Grief: The battle system includes an otherworldly being who fights alongside you. Gather your grief and endure Torments to summon your Guardian!
Tears Give You Strength: Crying will help you take down monsters and empower your equipment. In CRYSTAR, tears aren't a sign of weakness, they are a sign of strength.
Get the announcement trailer, a more in-depth overview, and our interview with producer Fuyuki Hayashi below. View a set of screenshots at the gallery.
Announcement Trailer
Game Developers Conference 2019 Presentation
■ For when I weep, then I am strong.

A fantasy story where the protagonist cries and fights in the afterworld. Driven by the concept of Catharsis: the purification of the oppressed mind through releasing pent-up emotions. A tearful, emotional journey with an invaluable, one-of-a-kind story.

Revive the Little Sister You Killed

A girl named Rei and her little sister Mirai are dragged into the afterworld of Purgatory.

Scared and confused, Rei triees to lead them home when they are attacked by a terrible monster.

To protect her sister, Rei unlocks the strength hidden within her and fights back. However, she loses control of her new powers and kills her sister.

As Rei despairs, two Demons whisper in her ear:

"If you hunt the wandering Souls in this world and give us the tears of your suffering, we will bring Mirai back to life."

For her sister's sake, Rei takes their offer. Now, as an Executor, her story begins.

Guilt

Lament for Your Sins: The final screams of the Souls she defeats haunt Rei as lingering Torments.
Memoirs of the Dead: Discover the stories of your enemies' past lives by defeating the dead in Purgatory.

Catharsis: Cry to Grow Strong

Improve Your Power through Your Tears: By crying, the girls can purify their Torments and mentally grow in order to obtain the power to fight in Purgatory.
Cry to Awaken: Cry in Purgatory to increase the Tear Gauge, which will build over time. You can summon your Guardian and activate special moves by awakening them through the Tear Gauge.

■ Game Overview

Game Cycle

Reach the End of Purgatory: To reviver her sister, the main character goes back and forth from Purgatory to the real world. Her goal is to reach the final layer of Puragtory.

Purgatory (Dungeon): Eight total stages.
Realit (Your Room): Customize equipment, view the Gallery, play with your dog, and more.

Purgatory

Battle: Experience seamless battles in Purgatory. Your party will change as the story progresses, with up to four total members. Characters can be switched at any time.

Four Playable Characters: One-hand sword, gauntlets, dual-wielding, and long range. Weapons and abilities differ for each character.
Skills: Each character has over nine skills. You can switch them out for your play style and enemy type.

Guardian: Playable characters each have a unique being called a Guardian. Guardians will attack after you awaken them. Depending on your remaining HP, they will assist you by auto-guarding and countering.

Cry to Awaken: During battle, by pressing the Cry button (L1) or by taking damage, the Tear Gauge in the bottom left corner builds up. When the Tear Gauge fills up, you can awaken your Guardian to do stronger attacks.
Auto Guard: No damage taken!
Counter: Counterattack after taking damage!

Your Room

Sentiments: By purifying Torments, you can create weapons and armor called Sentiments. Also, you can upgrade and customize your Sentiments by fusing skills.

Purify Torments: By crying in your room while haunted by Torments, you can purify Torments away and obtain new Sentiments.
Upgrade: New details appear every time you upgrade. They reveal each girl's feelings and philosophical beliefs.
Attach Skills: Sentiments have random open slots. These slots can be used to add skills such as Paralysis Resist, Attack Up, and more.

Collect Essence and Dive Deeper into the Afterworld: In your room, you can view the items you have collected, such as the Memoirs of the Dead in your diary.

Memoirs of the Dead: Stories for each monster you defeat. More of the story gets added by defeating the enemy. You may discover the truth behind this world or human relationships that were not brought up in the story.
Diary: The main character's diary is updated after each chapter is cleared. Read the story from her perspective.
Interview
CRYSTAR is developed by Gemdrops, a little-known developer and one that FuRyu doesn't seem to have worked with prior. Why were they right for the project?
Fuyuki Hayashi, Producer: "There are multiple reasons why we chose Gemdrops, one of them being an indie game they developed called Headbutt Factory. When I first saw it, the artwork caught my eye and I thought it was beautiful. The character designer on CRYSTAR is ntny, who is actually the designer of Unity-chan, and when I found out that Headbutt Factory was created in Unity, that's when I reached out to Gemdrops. One thing I really like about Gemdrops is the atmosphere of the company—everybody there is really passionate about games, and whenever I proposed an idea, I would get 10-times back the amount of feedback, which I really appreciated."
Why did you choose to make an action RPG over other genres?
Hayashi: "I'm glad you asked that question! We chose an action RPG this time because the main focus of the game and main draws are the characters and story, and we thought that by making an action RPG, it'd be easier to relate to them. We were mostly invested in playing as the characters, defeating enemies, becoming stronger, and having more of a connection with the characters."
Did you look at any other action RPGs for inspiration?
Hayashi: "I actually really liked a game called Drakengard, which is where a lot the inspiration came from. As for the actual gameplay, I drew inspiration from Ys, are you familiar with that one?"
I've heard a thing or two about it. (Laughs.) Can you share shed some more light on the game's themes?
Hayashi: "The main message and concept of the game that I really took inspiration from is the concept of light shining through the darkness, and moving forward through hardships and heartbreak. And I really find beauty in that theme. I think that one thing that really encompassed all of that was 'tears,' which is why there's a lot of focus on that in this game."
OK, so we knows that story follows Rei, who accidentally kills her sister, as she purges the Souls of the dead to bring her sister back to life. How does she cope with her guilt?
Hayashi: "The main thing that drives Rei is her love for her sister and the road to save her, so even though she does fight and feel this guilt, she is able to endure it and grow as a character throughout the game. And as the story goes on, she does encounter other protagonists that will help and support her through the game, which will also help her grow."
Speaking of which, we know that Rei is one of four playable characters that you can switch between as the story progresses? But do the other three playable characters have their own stories or do they all develop through the course of a single story?
Hayashi: "There are several chapters in the game, and each of these chapters will focus on the different characters throughout the game and flesh out their backstories, and why they're fighting as well."
So is the character-switching mechanic is still available even when doing chapters focused on a certain character?
Hayashi: "Yes, you can switch between them when you fight in real-time."
Does each character have their own health bar? Say I'm low on health with one character and switch to another character…
Hayashi: "They each have their own health bars. If you have a damaged character, you can switch out for a character with more HP."
Crying purifies the Torments that linger from the souls killed by Rei, and makes her stronger. Can you explain how this mechanic works?
Hayashi: "There are two mechanics that we've worked into the game. The first is, defeating enemies will inflict Guilt on Rei, which will be reflected in the game as you progress. Rei is able to cry to release those emotions and turn them into her strength. To go a little more into detail, this Guilt manifests in the form of text on the screen, which will actually sort of visually impair you a little bit. You can see the text floating on the screen as you defeat certain enemies. And when you release these Torments, since Purgatory is a spiritual world, these Torments can be converted into Sentiments, which are basically equipment you can use in the spiritual world. The second thing is, there is a Tear Gauge, which you can cry to build up at any time, and once it's full, you can activate a more powerful form. In regards to Rei, you can activate her Guardian, which is an ability she gained when she became an Executor."
How differently does each character play from each other?
Hayashi: "Rei, the main character, is an all-rounder and well-balanced time. There is another character called Kokoro, who is a closed-quarters power-type. The third character, Sen, has two swords that she fights with and is more defensive in her stats. Then there's also a long-range character. So they all have their own abilities, stats, and ways that they fight."
You mentioned Guardians earlier. Can you talk a bit about that mechanic? Would you attribute it to being each character's super attack?
Hayashi: "Once activated, the Guardian will fight alongside you in this mode. And it will also give you access to a special ability that is unique to each character."
What sort of customization elements will CRYSTAR offer players?
Hayashi: "As far as customization goes, each character can have up to four abilities that they have access to at a time. You can choose any one of those to suit your play style."
Spike Chunsoft representative: "On the visual side, for the first-print edition, we're planning to have bathing suit downloadable content, so that's another customization you can do. We also have plans for other costume downloadable content coming down the line."
How much will the Memoirs of the Dead acquired for defeating each monster play into the over-arching story?
Hayashi: "The main focus is on Rei and her story, but playing through that will mainly only provide her point of view, which may leave some questions unanswered. But the Memoirs of the Dead will kind of fill in those gaps and show some connections between characters that you might not have seen otherwise."
This is your first original console game, Hayashi-san. Can you talk about what you've learned from development and where you hope it will lead you in the future?
Hayashi: "This time, I focused a lot on the conceptual and visual side of the game, so next time I would like to keep on pursuing those sorts of attractive characters and story, but I would also like to round out the other aspects like the action and improve on those sides, as well."
The western release of CRYSTAR is coming to PC in addition to PlayStation 4. Are any other platforms being considered, such as Xbox One or Switch, or is it just those two platforms?
Spike Chunsoft representative: "For now it's just those two, yeah."
OK, to finish this off—are there any final messages you'd like to share regarding CRYSTAR, Hayashi-san?
Hayashi: "I believe this game turned out to be very beautiful, and it may help you find new meaning in tears. I want everyone to experience this game, and hopefully it brings them tears as well!"
I'll cry my best. (Laughs.) Thank you for your time, Hayashi-san!