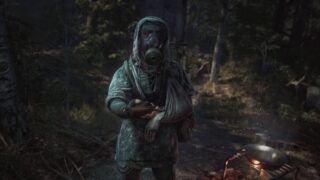 The Farm 51 will launch a Kickstarter campaign for Chernobylite, its recently announced science-fiction survival horror game, within the next few weeks, the company announced.
Here is a statement from The Farm 51 CEO Wojciech Pazdur on the decision:
Ever since we've announced our game, we've been receiving tons of comments and feedback from the gaming community out there, and it all led us to one conclusion. That everybody hopes to be able to explore the destroyed Chernobyl Nuclear Power Plant and Pripyat ghost city in our game as deeply as possible. And we're more than eager to deliver that. But this means, that we should expand the locations in the game comparing to the original concept we had, and ask gamers for their help in doing so. It's a hard and dangerous task, keeping in mind that to achieve that goal, we'll need to make some extra trips to the Exclusion Zone and scan even more buildings and objects.

That is precisely the reason why we've decided to reach out for the community support. Within the next few weeks, we'll be starting the Kickstarter campaign for Chernobylite. During its duration gamers will get the chance to pre-order the game and make pledges to receive some really cool items, including the highly demanded Black Stalker mask. The crowdfunding campaign will also let us collect some extra funds to do the Chernobylite location expansions plus add some extra features that we were always dreaming of. So we encourage all players to sign up to our newsletter and stay tuned for the news on the Kickstarter campaign launch date!
Chernobylite will be playable for the first time at PAX East 2019, which runs from March 28 to 31 at the Boston Convention Center.
Watch a new teaser trailer below. View a new set of screenshots at the gallery.