Yume Nikki: Dream Diary for Switch launches February 21 in the west, launch trailer
Due out day and date with Japanese release.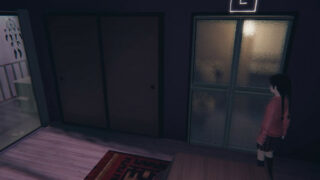 Following a Japanese announcement last week, PLAYISM has announced that the Switch version of Yume Nikki: Dream Diary will launch in the west alongside its Japanese release on February 21. Pre-orders will begin on February 14 and include a 20 percent discount.
Here is an overview of the game, via its Steam page:
About

As long as I have dreams in my heart, I can never escape.
I can never awaken from my dreams.
Maybe if I follow the dream just past this doorway, then someday I can wake up again…

Key Features

Wander through the elaborate and terrifyingly beautiful world expanding before your eyes as you pass through the door to your own dreams.
Experience a unique and alluring realm that stretches the bounds of imagination.
Utilize an eclectic variety of items and effects to venture deeper and deeper into the world of dreams.

*This game was created under the direct supervision of and with full cooperation from the original creator, Kikiyama, in hopes of spreading the magic of Yume Nikki to new fans and further expanding the potential of both the RPG Maker series itself and indie games in general.
Watch the launch trailer below.