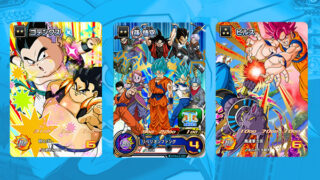 Bandai Namco has released a new trailer for Super Dragon Ball Heroes: World Mission introducing the game's newly revealed "Card Edit" mode.
In Card Edit mode, you can add illustrations, effects, and abilities to the "Blank Cards" you obtain by clearing battles and the like to create your very own original cards. To create a high power card, you will need a Blank Card with high rarity. Up to five characters can be placed on a single card.
Super Dragon Ball Heroes: World Mission will is due out for Switch on April 4 in Japan, and for Switch and PC on April 5 in the Americas and Europe.
Watch the trailer below.
Update 10:40 a.m.: Watch the English version below.