Samurai Shodown launches early summer, teaser trailer
An official Evo 2019 title.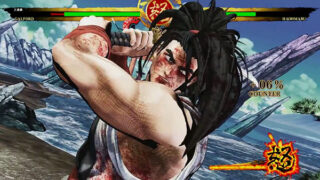 The new Samurai Shodown will launch worldwide in early summer, SNK announced during the Evo 2019 title lineup announcement.
Currently, the only confirmed platform for Samurai Shodown is PlayStation 4.
Samurai Shodown will be playable for the first time at PAX East 2019, which runs from March 28 to 31 at the Boston Convention Center.
As previously announced, Samurai Shodown is developed on Unreal Engine 4 and utilizes a brushstroke graphical style. Haohmaru, Nakoruru, Galford, Jubei, Earthquake, and a cast of other popular characters will be playable.
Watch a short new trailer below.