Rumor: Microsoft and Nintendo collaborating to bring Xbox Game Pass and select first-party titles to Switch
Ori and the Blind Forest and Cuphead on the way?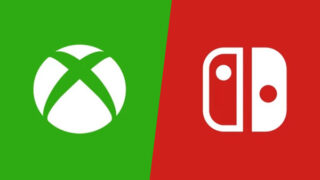 Several rumors have surfaced recently of a collaboration between Microsoft and Nintendo to bring Xbox Game Pass and select first-party titles to Switch.
According to JeuxVideo, Microsoft and Nintendo executives have been having regular meetings, and while their conversations are not quite finished, several decisions have already been made, including the release of both Ori and the Blind Forest and Cuphead for Switch.
The website further states that one of Microsoft's three bigger franchises—Forza, Gears of War, or Halo—is also being considered for Switch, though in what form is unknown (port of a current generation title, port of an Xbox 360 title, exclusive spin-off, etc.).
Xbox Game Pass and by extension the Project xCloud game streaming platform will reportedly be accessible to Switch players later this year. This would let Switch access the Xbox Game Pass lineup of titles through cloud streaming.
Direct Feed Gaming also reported yesterday that Microsoft is bringing Ori and the Blind Forest and Xbox Game Pass to Switch.
Game Informer sources have suggested that the announcement of Xbox Game Pass for Switch could come as soon as this year.
Thurrott reported today that Microsoft is trying to expand where Xbox Game Pass is available, including Switch. While it could not explicitly confirm whether the service would come to Switch, it did say that Microsoft is planning substantial Xbox Game Pass announcements for E3 2019.
And Windows Central reported that it has heard for almost a year that Microsoft has been aiming to bring Xbox Game Pass to Switch, and even PlayStation 4. It also heard that games like Ori and the Blind Forest and Cuphead are coming to Switch and may be used as test subjects for the new Xbox Live SDK for third-party developers, which will facilitate Xbox Live services on Switch and mobile devices.
Gematsu has also heard that a Switch version of Ori and the Blind Forest has appeared in at least one United Kingdom wholesale database under the distribution of THQ Nordic, which has worked with Microsoft in the past to publish PC titles on Steam.
Remember: until anything is officially announced, consider everything reported on this subject nothing more than a rumor.