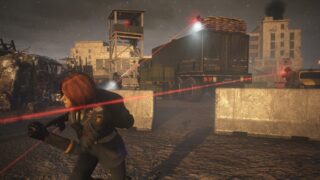 Square Enix has released a new, nine-minute gameplay video of Left Alive featuring producer Shinji Hashimoto, in which tries to survive on a hopeless battlefield.
Left Alive is due out for PlayStation 4 on February 28 in Japan, and for PlayStation 4 and PC on March 5 in North America and Europe.
Watch the footage below.