Dreams Creator Beta extended to February 5, news teased for February 20
Creators, make sure those creations are saved.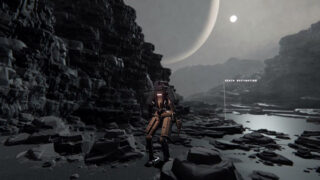 Media Molecule has extended the Dreams Creator Beta from its intended February 4 end period to February 5 at 10:00 a.m. GMT. Additionally, the developer has teased an update to be announced on February 20.
"Seeing all the amazing things in your heads spill out into the Dreamiverse [during the beta period] has been a wild and exciting ride," Media Molecule said in a blog post. "While we don't want that ride to stop, we do need to get back to making Dreams a reality and we still have some work left. Of course, we don't want to leave you in the dark, so look out for a Dreams update on February 20."
Media Molecule community manager Tom Dent further teased the February 20 update on Twitter.
"Hey! Look! You have 17 extra hours to make sure your [Dreams] creations are saved online!" Dent said. "Also, 'look out for a Dreams update on February 20!' OoOoOOoo ??."
Dreams is in development for PlayStation 4. A release date has yet to be announced.
(Pictured Dreams creation by @DisarmedTweets.)