Ys IX's Adol has an unexpected appearance and other tidbits from Dengeki PlayStation
Meet the Monstrum characters.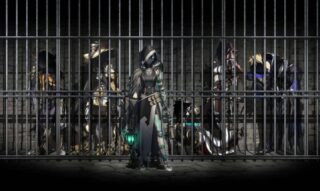 The latest issue of Dengeki PlayStation has a new interview with Falcom president Toshihiro Kondo, who shares a few new tidbits about the December 2018-announced Ys IX: Monstrum Nox.
Get the tidbits below.
Adol is depicted differently than he was in the series thus far. He has an unexpected atmosphere about him, including his appearance.
Baldeux is a prison city full of mysteries. It will portray a drama that can only a prison can depict.
The sense of scale the city offers is the greatest in the series thus far.
Assume the city is not just a base, but also an action stage built with varied elevations and gimmicks.
The staff-wielding Monstrum has an air of darkness about him. He partly resembles Dark Fact from Ys I.
The Monstrum wearing a skirt and hat takes the most unexpected actions among the group. Pay attention to her leg area.
The pink-haired Monstrum is characterized by her animal-like accessories, which might be a hint to something.
The blond-haired Monstrum is arrogant and exudes confidence. He is highlighted by his attitude and the feathers on his shoulders.
Compared to the other Monstrum, the woman with the artificial arms and legs holding the lantern has a different role, as she is one the most important characters in that she holds the key to the story. If you compare the countdown website image with the teaser website image, you might discover something new.
The long coat-wearing Monstrum is also characterized by his animal-like accessories, but his small stature makes him agile.
Ys IX: Monstrum Nox is due out for PlayStation 4 in 2019 in Japan.
Thanks, Ryokutya2089 and [email protected].