TAISHO x ALICE all in one coming to Switch on April 18 in Japan
An otome visual novel collection.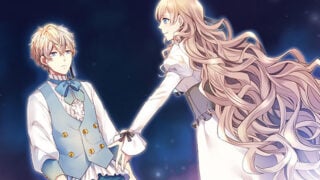 Otome visual novel collection TAISHO x ALICE all in one is coming to Switch on April 18 in Japan for 6,500 yen at retail and 6,000 yen via download, publisher Prototype announced.
Originally released for PS Vita in June 2016, TAISHO x ALICE all in one includes all four TAISHO x ALICE titles: episode 1, episode 2, episode 3, and epilogue.
The Switch version will include additional stills and a visual novel version of the bonus drama CD "Kagami no Kuni Ichi no Do-M ha Dare da Taikai!" included with the PS Vita version.
Here is an overview of TAISHO x ALICE, via VNDB:
When you went through the mirror, you arrived in a topsy-turvy world.

When you came to, you were wandering through a world filled with total darkness. You did not have any memories. You didn't know anything regarding yourself, not even your own name. In this world there was no one but you, filling your chest with anxiety and loneliness.

While you were lost in this strange world, you encountered a boy. The name of this boy with shining golden hair and beautiful blue eyes is Alice. As soon as Alice saw you, he called you by the name of "Arisu."

Apparently he had also lost his memories and could not remember anything except for the name Alice. You, not wanting to continue on alone, started wandering through this black world again, taking the unwilling Alice with you.

Before long, you and Alice find a huge mirror made out of crystal. In this mirror you see a mysterious world full of both Western and Eastern styles. It seems nostalgic to you. As you and Alice were looking into the mirror, you pass it and enter the Mirror Land.

In the Mirror Land, gender swapped characters from fairy tales await you as their "heroine." You, who became the heroine of those many fairy tales, will live through slightly mysterious and warped stories together with the slightly warped main characters of those fairy tales.

What will happen at the end of this story?
Visit the Switch version teaser website here.