Sega Fes 2019 set for March 30 to 31
What announcements are planned for this year?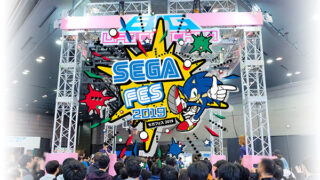 Sega will host Sega Fes 2019 from March 30 and 31 at Bellesalle Akihabara in Tokyo, Sega announced.
If you missed it last year, Sega Fes 2018 saw various announcements, including:
Visit the Sega Fes 2019 official website here.