New Date A Live game titled Date A Live: Ren Dystopia, launches for PS4 this summer in Japan
A new spirit takes the stage.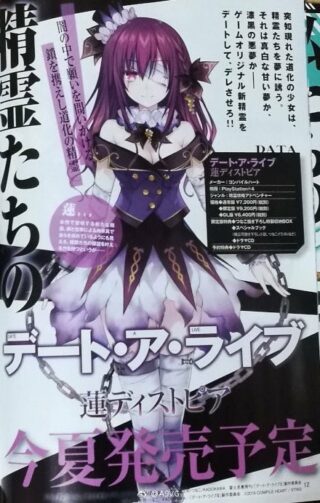 The new Date A Live game announced back in October 2018 is titled Date A Live: Ren Dystopia and will launch for PlayStation 4 this summer in Japan, it has been revealed. The visual novel game will cost 7,200 yen at retail and 6,500 yen via download. Pre-orders will include a drama CD.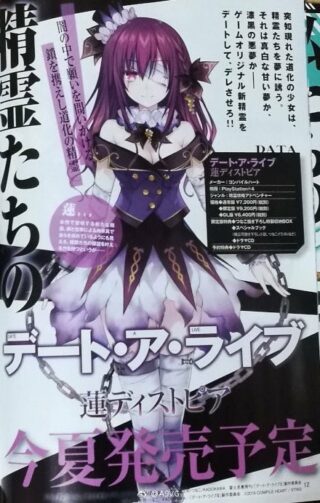 In addition the standard edition, a limited edition including a Tsunako-illustrated box, special book, and drama CD will be available for 9,200 yen.
Here is a short synopsis of the game:
A harlequin girl (Ren) who suddenly appeared invites the spirits into a dream. Is it a pure white and sweet dream? Or a dark black nightmare—? Date and fawn over a new spirit original to the game!
Thanks, A9VG and @Hiroppi415.
Update 01/20/18 at 11:15 p.m.: The official reading for "蓮" is "Ren," not "Hachisu" as we originally reported.