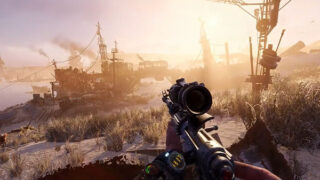 Publisher Deep Silver and developer 4A Games have released a new trailer for Metro Exodus introducing the game's handguns, shotguns, rifles, and special weapons.
Metro Exodus is due out for PlayStation 4, Xbox One, and PC on February 15. If you missed it yesterday, watch the official story trailer here.
Watch the trailer below.