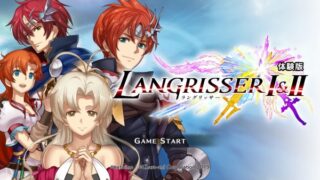 Chara-Ani will release a demo for Langrisser I & II for PlayStation 4 via the PlayStation Store and Switch via the Nintendo eShop on February 7 in Japan, the company announced.
The demo features the first three stages of Langrisser I to get to know the game's world and story, and stages four to six of Langrisser II to get to know its updated features. "Classic Mode," which allows players to between the newly illustrated and classic artworks, will also be available. This feature is included as a first-print purchase bonus with the full game. The demo also includes a few hidden elements and additional elements that can be linked with the full game.
Langrisser I & II is due out for PlayStation 4 and Switch on April 18 in Japan.
View a new set of screenshots at the gallery.