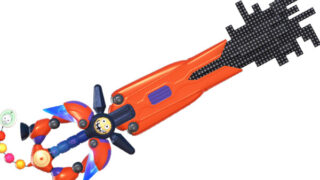 Square Enix has released several new artworks for Kingdom Hearts III highlighting the game's arsenal of keyblades.
In order, the keyblades were labelled as such:
Big Hero 6
Frozen
Hercules
Kingdom Key
Monsters, Inc.
Pirates of the Caribbean
Shooting Star
Tangled
Toy Story
Winnie the Pooh
Kingdom Hearts III is due out for PlayStation 4 and Xbox One on January 25, 2019 in Japan and Asia, and January 29 in North America and Europe.
View the keyblade artworks at the gallery.