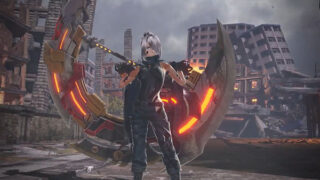 Bandai Namco has released a new trailer for God Eater 3 highlighting the action RPG's features.
In God Eater 3, players can customize the protagonist, transform their weapons, and assemble a team of God Eaters to take down the Ash Aragami plaguing humanity.
God Eater 3 launched for PlayStation 4 on December 13, 2018 in Japan, and is due out for PlayStation 4 in North America and Europe and PC worldwide on February 8.
Watch the trailer below.