DEEMO: Reborn Taipei Game Show 2019 gameplay
Due out this spring in Japan.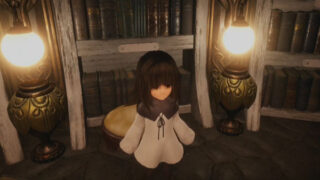 Publisher Unties and developer Rayark debuted 13 minutes of new footage of DEEMO: Reborn during a Sony Interactive Entertainment Taiwan stage event at Taipei Game Show 2019.
An enhanced remake of the original DEEMO, DEEMO: Reborn adds more gameplay elements through new voiced character lines and cutscenes. Players will follow the little girl Alice (voiced by Ayana Taektatsu) on her journey to explore the castle, including the piano room, library, and more. Together with the girl, players will discover the unknown clues hidden in the scenery of these locations.
DEEMO: Reborn is due out for PlayStation 4 with PlayStation VR support this spring in Japan. Read more about hte game here.
Watch the footage below (from 2:00:37 to 2:13:10).