Deadline: Netflix developing Resident Evil TV series
Scripted series reportedly in the works.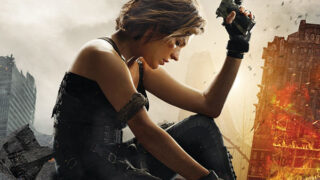 Netflix is developing a scripted series based on the Resident Evil video game franchise, according to a Deadline report.
German production and distribution company Constantin Film, which is behind the Resident Evil movies, is reportedly the studio producing the series. It is currently searching for a showrunner to lead the adaptation.
According to Deadline, the series will expand the Resident Evil universe and deepen its lore while keeping the basic prmise that served as a setup for the movie franchise. It will reportedly explore the darker inner workings of the Umbrella Corporation and the new world order caused by the outbreak of the T-virus, and is expected to incorporate all of the series' signature elements, including action sequences and "easter eggs."