Steins;Gate series 10th anniversary logo
Science adventure series turns 10 in 2019.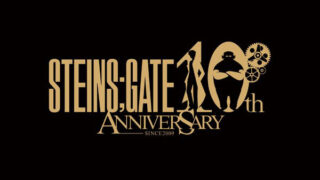 5pb. has released the Steins;Gate 10th anniversary logo ahead of the milestone celebration in 2019. The first entry in the science-themed adventure game series launched for Xbox 360 on October 15, 2009 in Japan.
The latest entry, Steins;Gate Elite, launched for PlayStation 4, PS Vita, and Switch on September 20 in Japan, and will launch for PlayStation 4 and Switch on February 19, 2019 in North America and Europe, followed later by PC.
While 5pb. has not announced any new upcoming entries, it does tease to "look forward to future developments," suggesting that there is more to come for the Steins;Gate series.