Rumor: Next Dragon Age to be announced at The Game Awards 2018, is at least three years away
Reportedly not much work done on the title.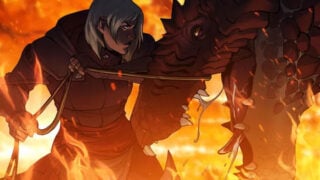 BioWare will announce a new Dragon Age title at The Game Awards 2018 on December 6, but it will likely not release until 2021, according to a VentureBeat report.
The website cites "sources familiar with the studio," who claim that the next Dragon Age game is at least three years away. While that timeline could change, that is BioWare's current expectation. A name for the game is still undecided, but could be settled ahead of The Game Awards 2018.
This Dragon Age project has reportedly been in limbo for over a year, pushed aside by publisher Electronic Arts to focus on Anthem. While BioWare had started pre-production, most of that work was thrown out Electronic Arts, who was shifting its focus to games as live services at that time, which the Dragon Age project did not fit. As a result, Dragon Age writer left BioWare.
While BioWare has reportedly not put a substantial amount of work into a new Dragon Age since that time, the studio will reportedly announce the game at The Game Awards 2018, spearheaded by the passion of BioWare executive producer Mark Darrah and studio head Casey Hudson, who recently teased a Dragon Age-related announcement for December.
The Game Awards 2018 will broadcast live on December 6 at 5:30 p.m. PT / 8:30 p.m. ET via YouTube in 4K resolution, Twitter, Facebook, Mixer, Steam TV, PlayStation 4, Xbox Live, IGN, GameSpot, Polygon, MLG, Caffeine.tv, and more to be announced. It will feature more than 10 new game announcements, plus updates on existing titles.