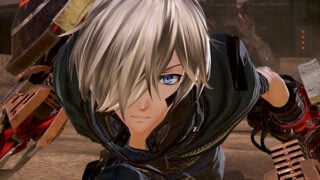 Bandai Namco has released the official story trailer for God Eater 3.
Here is an overview of the trailer, via Bandai Namco:
The new story trailer sets the scene for our heroes and their battle against the monstrous Aragami that ravage the post-apocalyptic world. As well as providing a look at the new cast of characters including the mysterious Phym, a young girl who is vital to our heroes' fate.
God Eater 3 is due out for PlayStation 4 on December 13, 2018 and PC on February 8, 2019 in Japan, and for PlayStation 4 and PC on February 8, 2019 in the Americas and Europe. A demo is currently available in Japan.
Watch the trailer below.