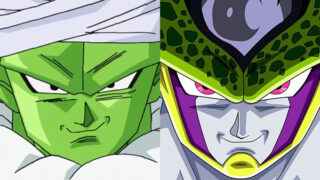 Cell and Piccolo from Dragon Ball will be playable in Jump Force, the latest issue of V-Jump reveals.
The magazine also features the appearance of Light Yagami and Ryuk from Death Note. The two characters were previously teased when the game was first announced.
Jump Force is due out for PlayStation 4 and Xbox One on February 14, 2019 in Japan, and PlayStation 4, Xbox One, and PC on February 15, 2019 in the Americas and Europe.
Thanks, Ryokutya2089.