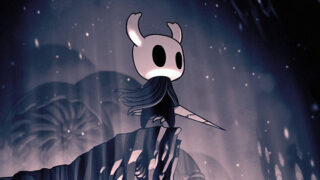 The August-announced physical edition of Hollow Knight from Skybound Games has been cancelled, the publisher confirmed.
"We are saddened to share that we'll no longer be working with Team Cherry to bring Hollow Knight to new platforms," Skybound Games said in a tweet. "We absolutely love the game and wish Team Cherry continued success. We look forward to seeing what's next for them."
Hollow Knight is available now digitally for PlayStation 4, Xbox One, Switch, and PC.
Update 11/12/18 at 1:10 a.m.: Team Cherry made a blog post on November 10 that we missed with further information. Here is the blog post in full:
Just a short one today Gang,

We're regretfully announcing the cancellation of physical copies of Hollow Knight and our partnership with Skybound Games.

As a team of 3 people still in intensive production of Hollow Knight, taking the game into the retail space (even with the extensive assistance of Skybound) proved more work than we could reasonably manage.

In future we will investigate other ways to deliver physical versions of Hollow Knight, though likely that will be in smaller quantities.

We'd like to thank Skybound for the amazing opportunity they provided, and for their professionalism and enthusiasm the whole way.