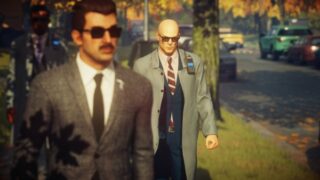 Publisher Warner Bros. Interactive and developer IO Interactive have released the gameplay launch trailer for HITMAN 2.
Additionally, the companies announced that the Explosive Pen has won a recent vote to be unlocked as a unique object in the game's first Elusive Target mission. The other options were a Flash Grenade Robot and Earphones Garotte. The Explosive Pen will be able to complete the "Explosive Penmanship" challenge and add the Explosive Pen to their inventory when the first Elusive Target mission goes live on November 20.
HITMAN 2 is due out for PlayStation 4, Xbox One, and PC on November 13.
Watch the trailer below. View a new set of screenshots at the gallery.