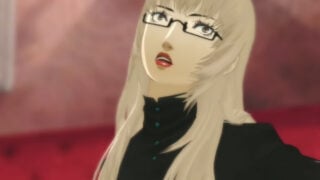 The third in Catherine: Full Body's "Adult Drama Theater" video series is called "Katherine: The Girlfriend."
Is eternal love only an illusion? Vincent is a man who runs away from marriage. What is his fate with Katherine, the girlfriend he has known since high school?
If you missed it, watch the first video here and second video here.
Catherine: Full Body is due out for PlayStation 4 and PS Vita on February 14, 2019 in Japan. A western release is also planned, but has yet to be dated.
Watch the video below.