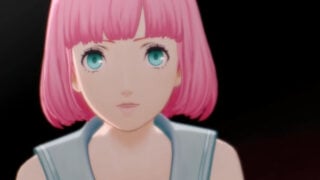 The second in Catherine: Full Body's "Adult Drama Theater" video series is called "Rin: The Savior."
In it, a new "possibility" named Rin appears like an angel before a pressured Vincent offering new values.
If you missed it, watch the first video here.
Catherine: Full Body is due out for PlayStation 4 and PS Vita on February 14, 2019 in Japan. A western release is also planned, but has yet to be dated.
Watch the video below.