20th Century Fox trademarks Alien: Blackout for use with video games [Update]
The Game Awards 2018 announcement incoming?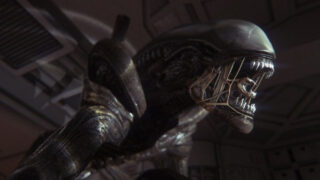 20th Century Fox has trademarked "Alien: Blackout" for use with "computer game discs; software, namely game software," and the like.
The teaser image for The Game Awards 2018, which will air on December 6, teases "Worlds with Change" repeated over and over with a 70s-themed font and a giant "W" in the upper left corner—similar the the Weyland-Yutani Corporation of the Alien franchise. Game designer Hideo Kojima, a friend of awards show host Geoff Keighley, has seemingly also helped tease an announcement.
Stay tuned.
Thanks, @the_marmolade.
Update 3:15 p.m.: The Twitter accounts @AlienBlackout and @Alien_Blackout have been discovered. Both were created in September.