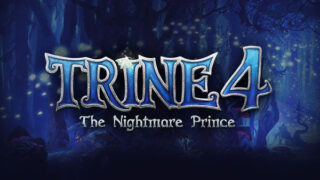 Publisher Modus Games and developer Frozenbyte have announced Trine 4: The Nightmare Prince for PlayStation 4, Xbox One, Switch, and PC. It will launch in 2019.
"Trine 4 is going to be the best in the series," said Frozenbyte CEO Lauri Hyvarinen in a press release. "We have rekindled our love for the franchise, heard and seen the fan feedback, and our hearts are set on exceeding those expectations. Trine is back!"
Modus Games CEO Christina Seelye added, "We are absolutely thrilled to embark on this journey with Frozenbyte. There's no doubt Trine 4 will be the game players have been asking for."
Further information was not announced.
Visit the game's teaser website here.