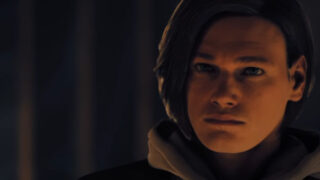 A free update for The Quiet Man due out one week after the game's launch will add a "New Game Plus"-esque mode with sounds and speech unlocked after the first playthrough, Square Enix announced during the game's latest Japanese live stream.
The first playthrough of The Quiet Man will lack sound or speech, minus certain special sound effects for hitting enemies or taking hits. This is because the protagonist Dane himself is deaf. However, with the update, players will be able to experience the originally soundless world with a new sense of life and discover the truth of the story in their second playthrough.
Square Enix also announced that the game's ending theme song, "The Quiet," is performed by English singer-songwriter Imogen Heap, and that the game supports 29 languages.
The Quiet Man is due out for PlayStation 4 via the PlayStation Store and PC via Steam on November 1.
Watch the full live stream below.
Thanks, Games Talk.