Tales of Crestoria Kanata, Misera, and Vicious screenshots
First look at the new Tales of RPG for smartphones.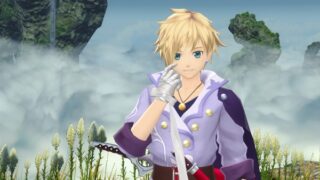 Bandai Namco has released new screenshots of Tales of Crestoria, its brand new Tales of series RPG for smartphones, featuring protagonist Kanata Hjuger and allies Misera and Vicious.
Additionally, the company announced the ages of all the currently revealed characters:
A release date for Tales of Crestoria has yet to be announced.
View the screenshots at the gallery.