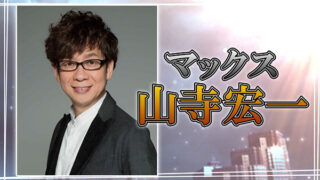 Actor Kouichi Yamadera will voice protagonist Max in Root Letter: Last Answer, publisher Kadokawa Games announced.
Here is an overview of the character, via Kadokawa Games:
Takayuki Nakamura (Max)

The protagonist. A 33 year-old man born in the United States and raised in Tokyo. He has an aggressive personality and puts the saying of "no time like the present" into actual effect. While he has "friendly" intentions, he comes off to most people as "over-familiar." While he had feelings for Aya Fumino, who he exchanged letters with in high school, he thought she disliked him given that she stopped replying along the way.

Fifteen years later, Max discovers an 11th letter without postage and visits Matsue in Shimane prefecture to find out what happened to Aya Fumino. Based on his attitude to tackle anything and everything with all of his power, everyone calls him "Max."
Root Letter: Last Answer is due out for PlayStation 4, Switch, and PS Vita on December 20 in Japan. Read more about the game here.
Watch the Max trailer below.