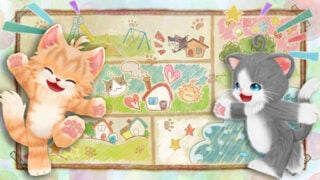 A demo for Neko Tomo is now available for Switch and 3DS via the Nintendo eShop in Japan.
Users who play the demo, which has an hour time limit, unlocks the special "Angel and Devil Outfit" costumes for use in the full game.
Bandai Namco also announced that the 3DS version of Neko Tomo has been delayed from its previously planned November 1 release date to "this winter" in Japan. The Switch version will still launch on November 1.
Neko Tomo is a relaxing communication game about becoming family with talking cats Nekoko and Tomomo. In addition to basic communication, players can also teach the cats words, which they will then use in conversation. By talking to and playing with the cats, players will become their family.