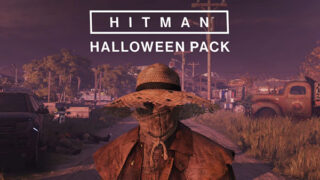 IO Interactive has released a free "Halloween Pack" for HITMAN on PlayStation 4, Xbox One, and PC that invites all players to Colorado, the setting of the game's fifth episode, with full access to everything the location offers for a limited time.
Players will be able to play the "Freedom Fighters" mission, all of the Escalation Contracts and Featured Contracts in Colorado, as well as use Contract Mode to create Contracts. IO Interactive has also created 10 Featured Contract that are "spooky, creepy, or otherwise frightening" in the spirit of Halloween.
The download will rollout on each platform throughout the day. All platforms are expected to be able to download it from 9:00 a.m. PT / 12:00 p.m. ET / 6:00 p.m. CEST.
Watch a trailer for the Halloween Pack below.