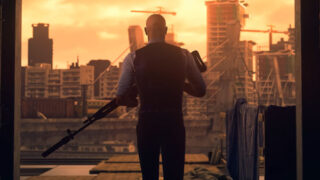 Warner Bros. Interactive and Io Interactive have released a new trailer for HITMAN 2 dubbed "Untouchable" that introduces all of the game's locations.
Here is an overview of the trailer, via Warner Bros. Interactive:
Get a deeper look at the man known as Agent 47, as well as a first glimpse at the many new exotic locations beyond Miami and Colombia that players will be able to experience when the game launches on November 13: Hawke's Bay, Mumbai, Vermont, and the mysterious Isle of Sgail.
HITMAN 2 is due out for PlayStation 4, Xbox One, and PC on November 13.
Watch the trailer below.