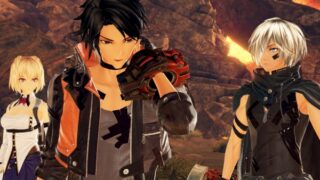 God Eater 3 will feature both English and Japanese audio, a first for the series, when it launches in the west in early 2019, publisher Bandai Namco announced.
Bandai Namco also released a new set of screenshots highlighting the huge Ash Aragami players will have to overcome with their group of A.I. or player-controlled characters, as well as the game's anime-inspired aesthetic.
God Eater 3 is due out for PlayStation 4 on December 13 and PC in early 2019 in Japan, and for PlayStation 4 and PC in early 2019 in the Americas and Europe.
View the screenshots at the gallery.