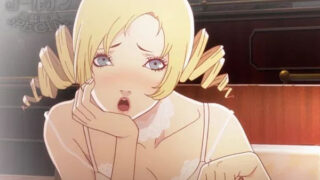 The ninth voice actor option to voice Catherine in Catherine: Full Body is Rie Kugimiya, Atlus announced.
Players can change Catherine's voice to Rie Kugimiya via the game's "Ideal Voice" set downloadable content, which is included with the game's Dynamite Full Body limited edition in Japan. It will also be sold separately at a later date.
Previously announced voice options include original Catherine voice actor Miyuki Sawashiro, Mamiko Noto, Ami Koshimizu, Aoi Yuuki, Yui Horie, Kana Asumi, Haruka Tomatsu, and Megumi Toyoguchi. Sawashiro and Noto are included with the base game and do not require the downloadable content.
Catherine: Full Body is due out for PlayStation 4 and PS Vita on February 14, 2019 in Japan. A western release is also planned, but has yet to be dated.
Watch a gameplay video showcasing Rie Kugimiya as Catherine below.