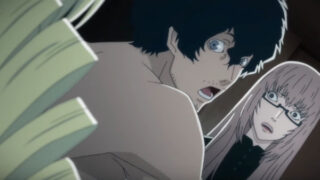 Atlus has released the first in a series of new "Adult Drama Theater" videos for Catherine: Full Body.
The first video, titled "The Drama Gets Extreme," shows two women—Catherine and Katherine—fighting over one man—Vincent—followed by a new possibility—Qatherine.
Catherine: Full Body is due out for PlayStation 4 and PS Vita on February 14, 2019 in Japan. A western release is also planned, but has yet to be dated.
Watch the video below.