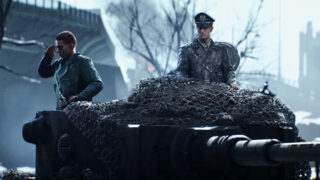 Electronic Arts and DICE have released the official single-player trailer for Battlefield V.
Here is an overview of the trailer, via Electronic Arts:
Discover the untold stories of World War II with Battlefield V's single player War Stories. In Nordlys, resist German occupation in Norway, sabotage behind enemy lines as an unlikely English soldier in Under No Flag, fight for a home you've never seen in Tirailleur, and in The Last Tiger (available in December) join the crew of a Tiger I as they question why they fight.
Battlefield V is due out worldwide for PlayStation 4, Xbox One, and PC via Origin on November 20.
Watch the trailer below.