Utawarerumono: ZAN free DLC 'Shibuya Stage' announced
Run around a virtual Shibuya covered in Utawarerumono Zan ads.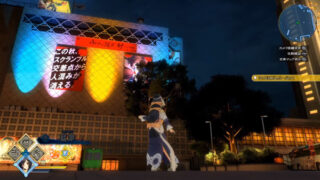 Aquaplus will release a free "Shibuya Stage" for Utawarerumono: ZAN day-and-date with the game's release in Japan, the company announced.
The stage is linked to Aquaplus' collaboration campaign with Shibuya's Tokyu Department Store. Players will be able to run around a Shibuya covered in Utawarerumono: ZAN advertisements.
Utawarerumono: ZAN is due out for PlayStation 4 on September 27 in Japan.
Watch a trailer below.